Potassium is an essential component of plant growth. Plants selectively absorb water-soluble potassium ions from the soil through their roots. Potassium is concentrated in the most active organs and tissues of plant metabolism, such as growth point, buds, young leaves and so on. As an important plant nutrition, potassium fertilizer is the main raw material of NPK fertilizer production line. Let's introduce the function of potash fertilizer.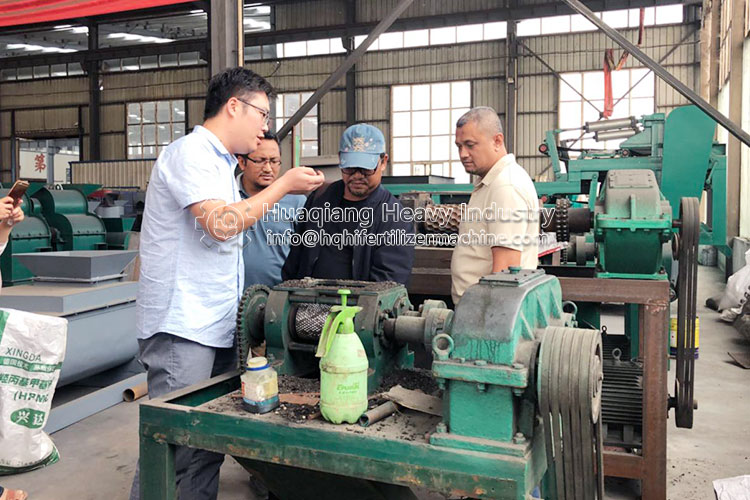 Effect of potassium fertilizer on plant growth
The nutritional functions of potassium to plants include: promoting the activation of enzymes in plants, enhancing photosynthesis, promoting sugar metabolism, promoting protein synthesis, enhancing the ability of plants to resist drought, cold, salt and alkali, disease and insect pests, etc. at the same time, potassium fertilizer plays an important role in improving the quality of plant products.
The absorption of potassium by plants also depends on plant species, and the order of potassium demand is: sunflower, buckwheat, beet, potato, corn rape, legume, cereal and forage.
Main characteristics of plant potassium deficiency
The old leaves and leaf edges first turn yellow, and then turn brown, and they are scorched and burnt. Brown spots or patches appear on the leaves, but the middle of the leaves and veins remain green. With the increase of potassium deficiency, the entire leaves become Reddish brown or withered, necrotic shed. But the symptoms of potassium deficiency on different crops are also peculiar.
Market prospect of processing granular potash fertilizer
Potash fertilizer is the basic fertilizer for crop production. The market demand for granular potash fertilizer is large and its development and utilization prospect is broad. Granular potash fertilizer has good physical properties, no dust during loading and unloading, no caking during long-term storage, and is easy to spread during fertilization. The processing of potassium fertilizer by fertilizer granulator not only greatly improves the practicability of fertilizer, but also improves the efficiency of fertilizer. Fertilizer particles can also play a slow-release role and improve the utilization rate of fertilizer. Our factory provides rotary drum granulator that can be used to granulate compound fertilizers containing potassium.