The Roller Press Granulator Production Line is a classical fertilizer granulation production line, but also we sell a fertilizer production line, the process of this fertilizer granulation production line is very mature, less investment returns quickly. It is the best choice that wants to be engaged in fertilizer business.
This is an organic fertilizer granulation production line, our company not only organic fertilizer manufacturing process is good,
npk fertilizer manufacturing process
is also famous in the world.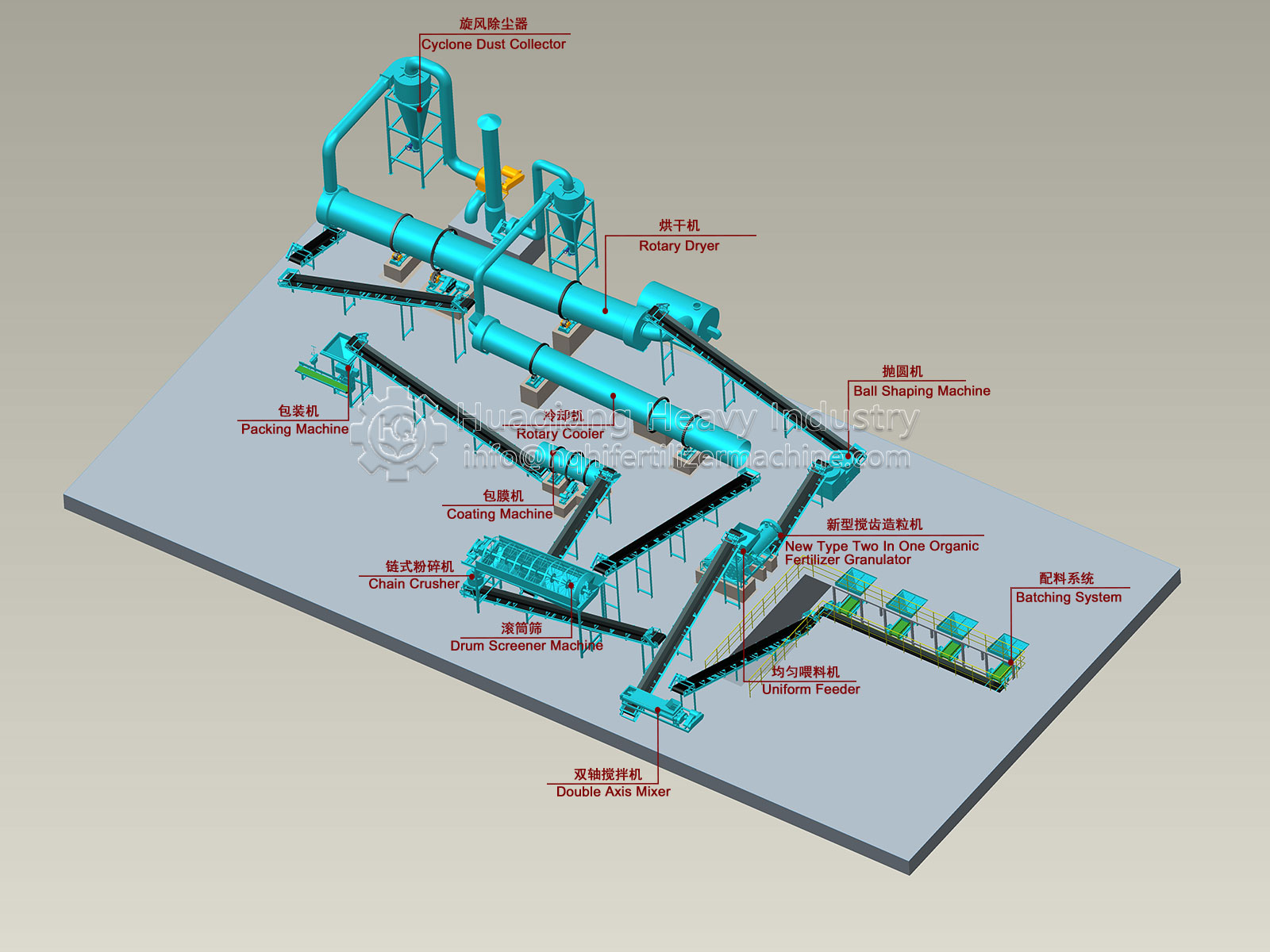 This is sent to Indonesia on the roller press granulator production line of fertilizer granulator is the roller press granulator, is used for the extrusion granulator of organic fertilizer. There are a lot of
drum granulation
s not only for organic fertilizer granulator, but also for npk fertilizer granulator. Because we are a professional fertilizer equipment manufacturer, all our fertilizer equipment is the most comprehensive, variety is also the most. There are also the most mature fertilizer production processes.
The main
fertilizer manufacturing equipment
of this roller press granulator production line to Indonesia are: batching system, fertilizer pelletizer, fertilizer mixer, fertilizer grinder, fertilizer sieve, fertilizer conveyor, fertilizer round thrower, fertilizer packing machine, etc.