The main equipment of this Nigerian organic fertilizer disc granulation production line includes: Disc Granulator, Chain Crusher, Vertical Disc Mixer, Fertilizer Drying Machine, Drum Cooler, Telescopic Belt Conveyor, Rotary Screener, Granule Packing Machine. The Nigeria organic fertilizer disc granulation production line is a
npk fertilizer manufacturing process
.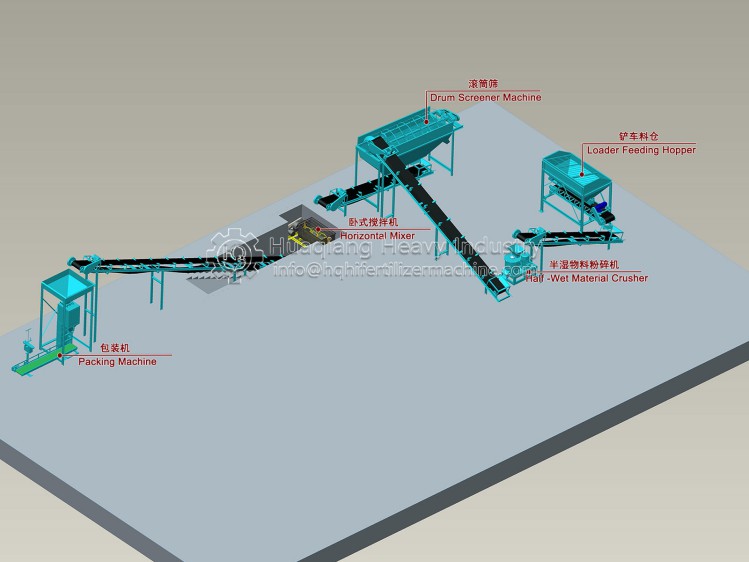 The fertilizer granulator of this Nigeria organic fertilizer disc granulator production line is a disc granulator. The disc granulator and the
drum granulator
can not only carry out organic fertilizer granulation but also carry out compound fertilizer granulation.
The Nigeria organic fertilizer disc granulation production line can produce a series of inorganic compound fertilizer, organic fertilizer, organic (inorganic) compound fertilizer and biological organic fertilizer with 20-48% nitrogen, phosphorus and potassium nutrients.Nigeria organic fertilizer disc granulation production line has the advantages of short production process, simple structure, less investment and easy operation, and is more suitable for small and medium-sized enterprises. The raw materials of disc granulator have wide adaptability: urea, ammonium chloride, ammonium sulfate and other nitrogen sources. Phosphorus sources are: calcium, heavy calcium and so on. Potassium sources include potassium chloride and potassium sulfate.
We also have very professional
equipments required for biofertilizer production
, welcome to consult.